Marktplaats started in 1999 as a digital hub for thrift shops and was acquired by eBay before the end of the same year. By the time I started (early 2015) it was the 11th most visited website in the Netherlands with 7.3M unique visitors per month browsing 9.1M new listings per month. It still remains one of the most established Dutch platforms where any person or business to buy and sell almost anything.
As years went by, ramping up advertising presence and listing prices resulted in a steady growth on revenue streams, but so did the amount of negative user feedback.
With the field of competition strengthening at the same time (eg. Facebook, Bol.com, Autotrack) Marktplaats decided to transform into a more customer-centric organisation and invest in UX for the long term.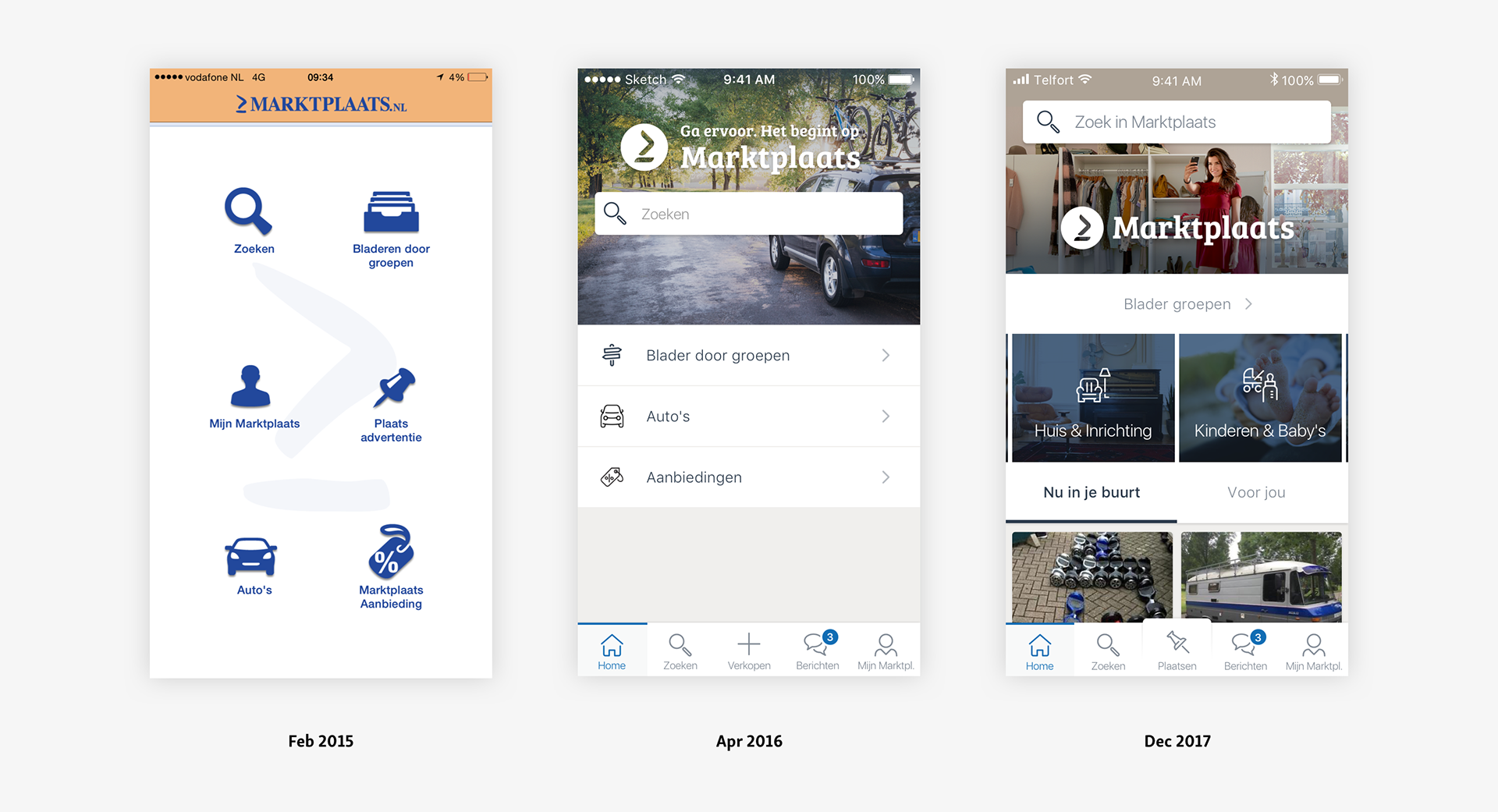 Main challenge was to bring the overall user experience to the next level while keeping current revenue streams intact. Our approach was to make iterative design changes towards an overall product vision, fixing the main frustraters with new features while slowly implementing a new design system across all platforms to bring a consistent omni-channel brand identity.
Evolution of the brand idenity
Introduction of Marktplaats messaging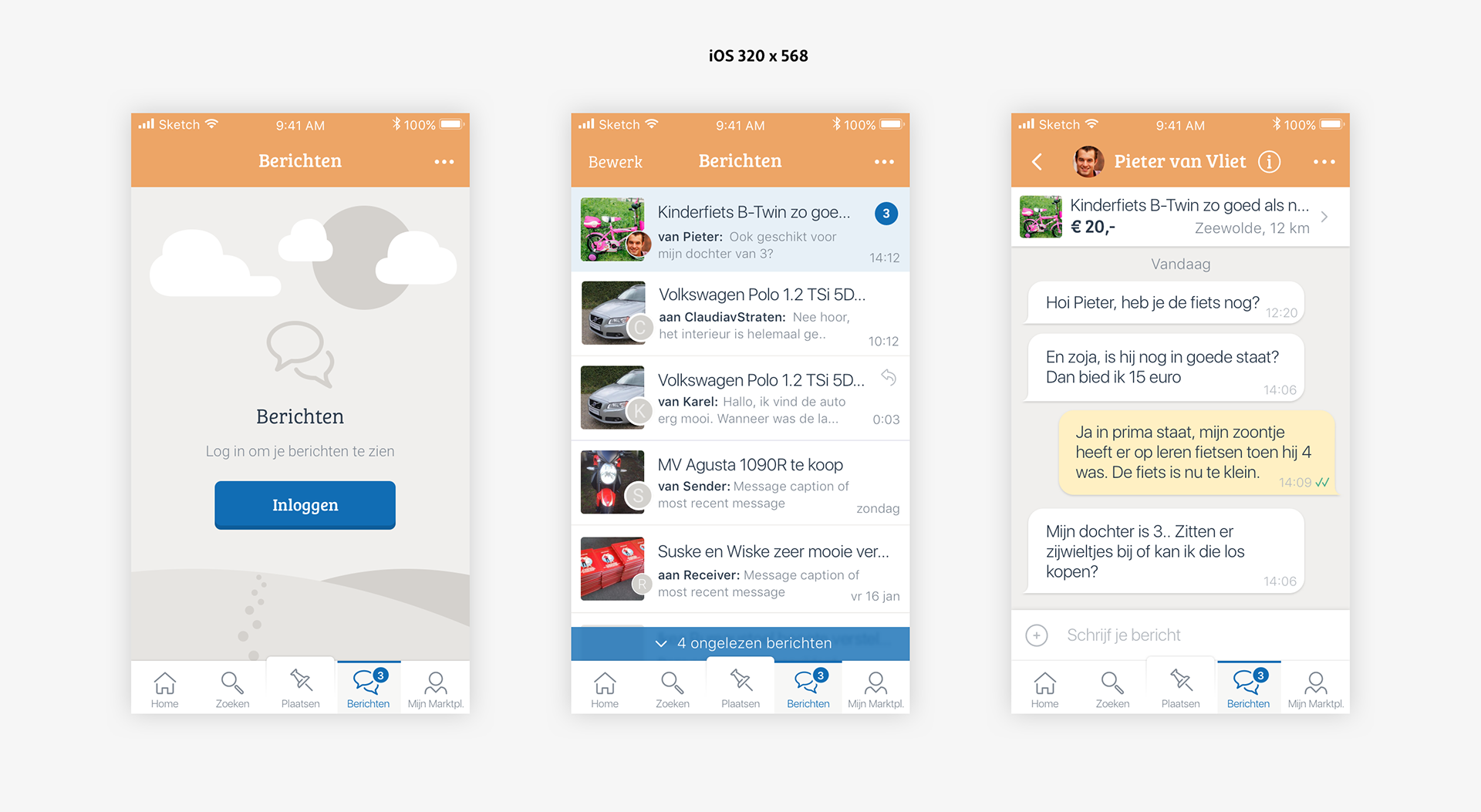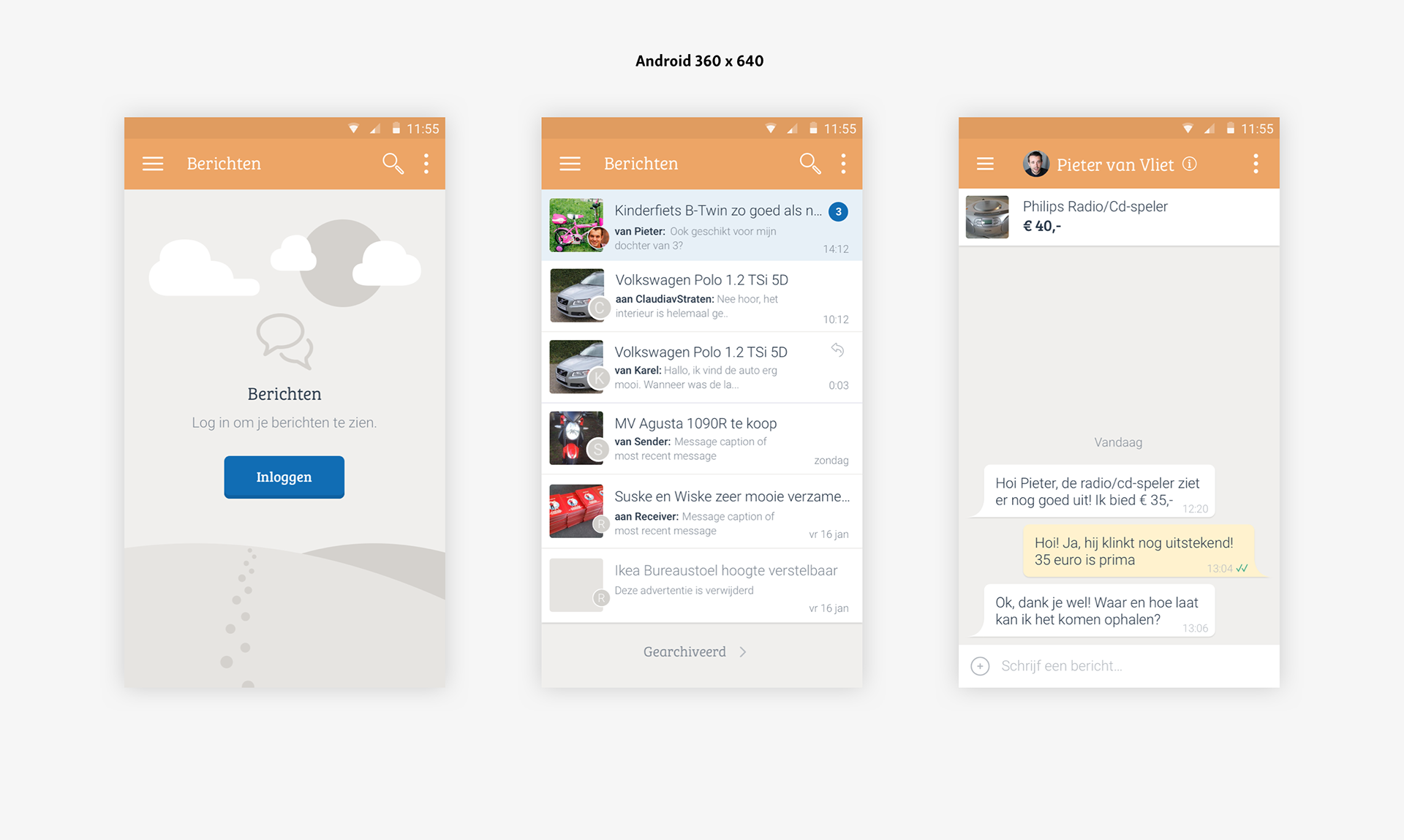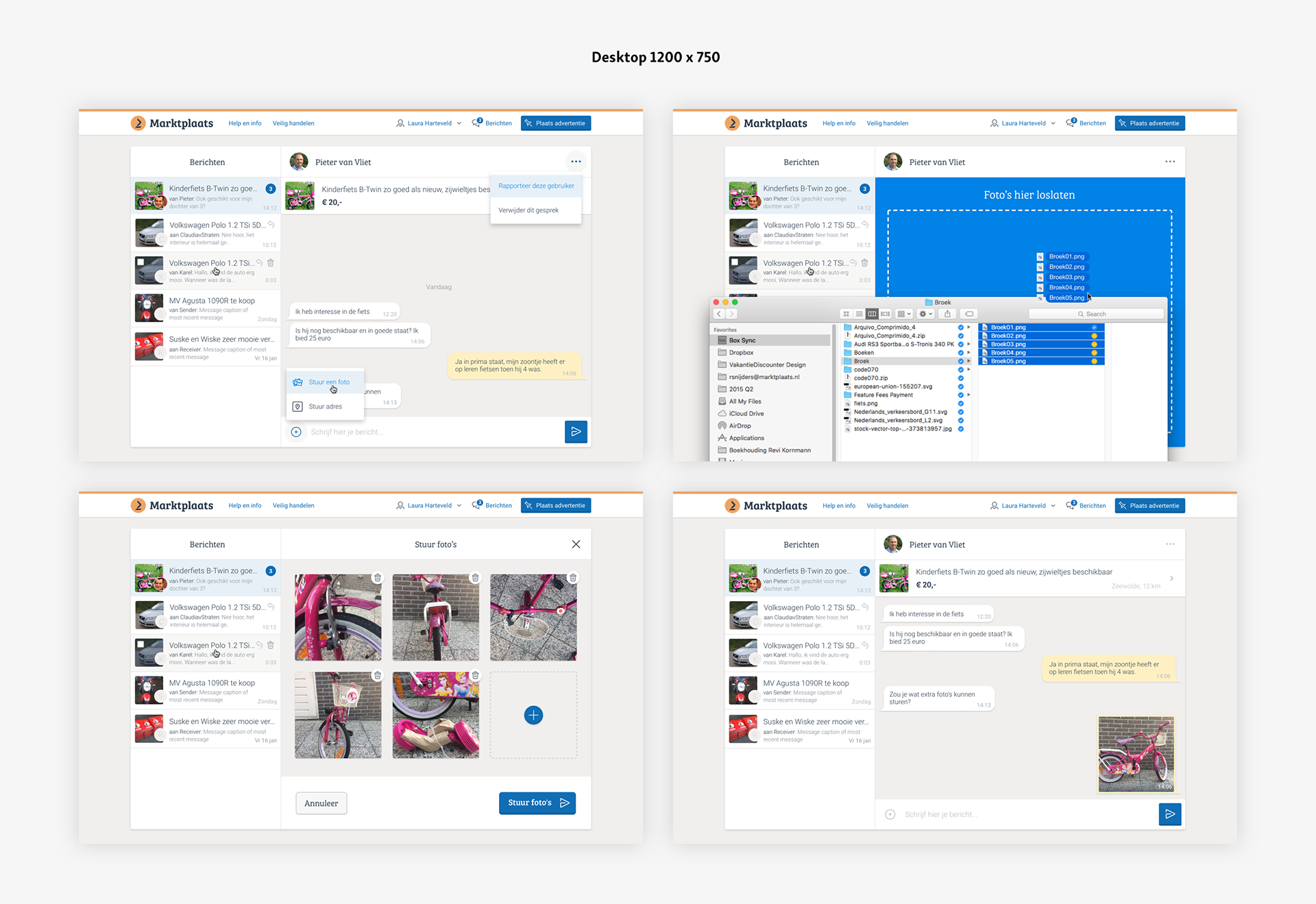 Introduction of the inspirational homescreen
Based on recent behaviour the 'for you' tab shows suggestions on newest listings. The 'near you' tab shows all listings sorted by distance from your current location.