Having no less than 12.500 holidays to choose from, Vakantiediscounter aims to help you discover the best possible holiday deal there is.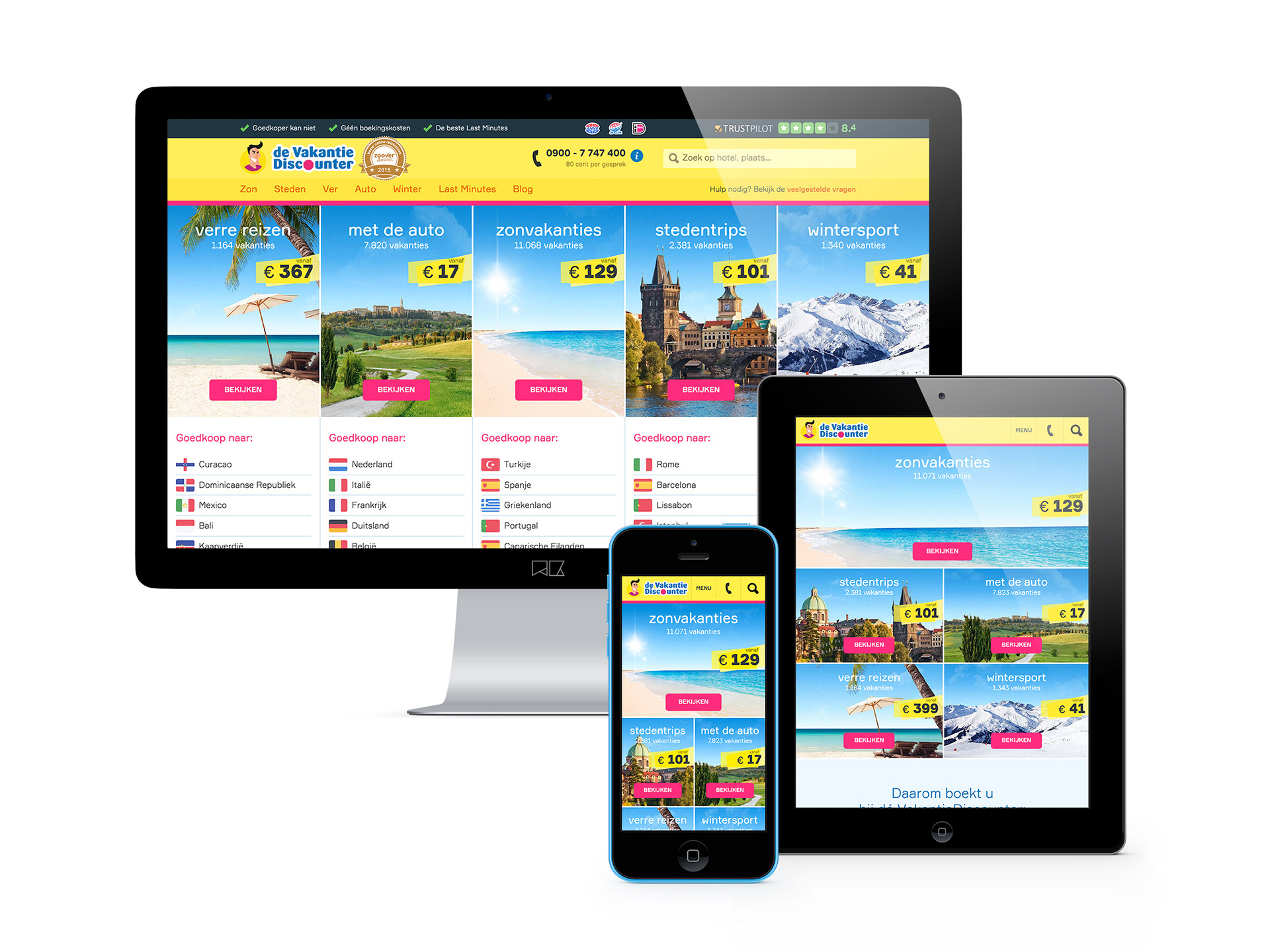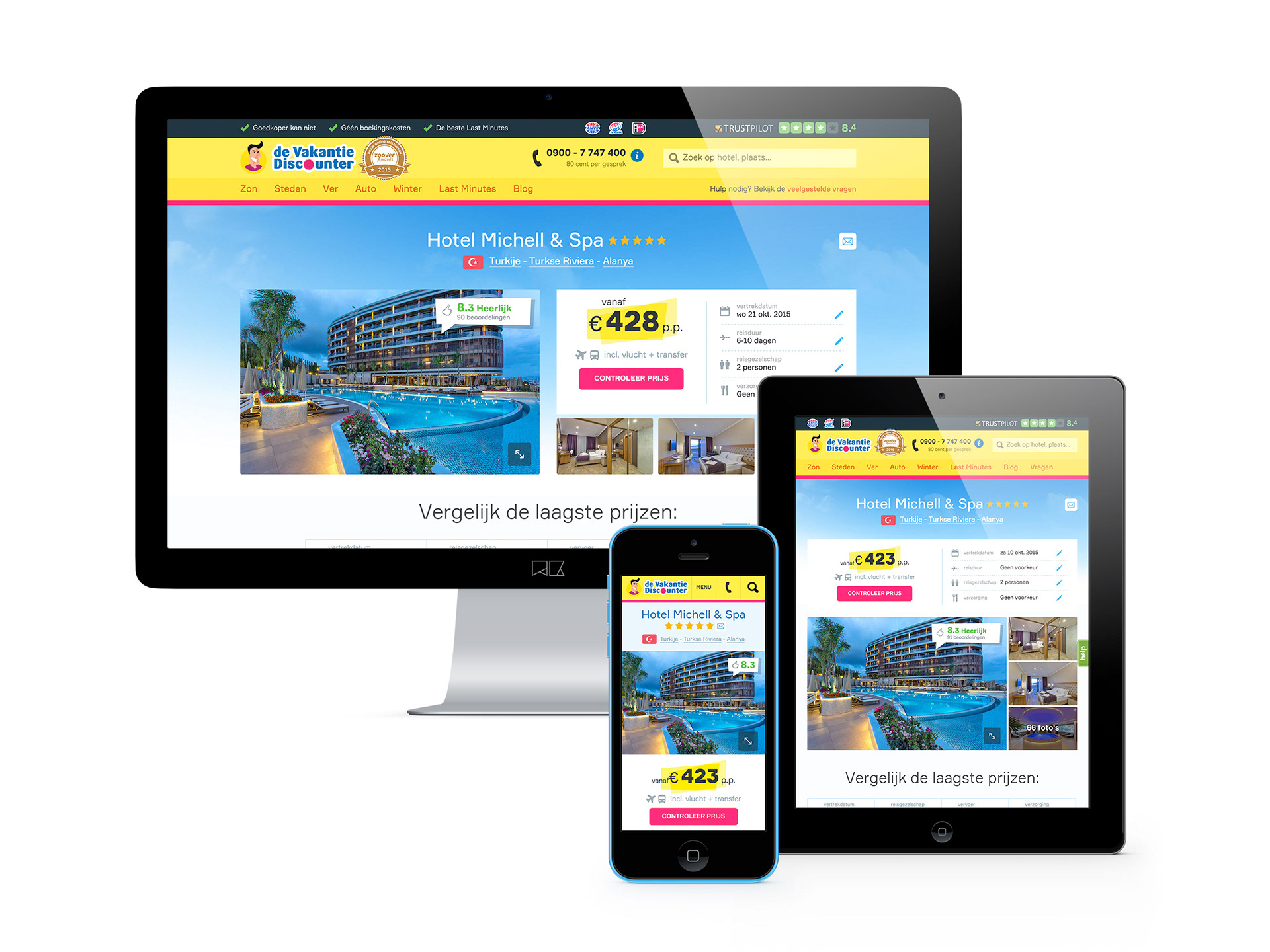 Since redesign went live, Vakantiediscounter.nl has received the Zoover Award for best online travel agency for four years in a row.
The main challenge for this project was to make it easier for users to discover and book holidays.
The majority of holiday offers on Vakantiediscounter are package deals which include flight, transfer and accommodation. In the travel industry, data delays from a wide variety of sources can make it challenging to guide visitors to the best available deals.
Our approach was to offer visual tools and price diagrams to help visitors discover the best deals in a playful way while manually checking availability.
Together with Patrick Plaggenborg (freelance art director at PTRCK) and Thomas van Zuijlen (front-end developer and co-owner of Frontlab) we delivered a high density, high performance and full responsive design and front-end.
These designs are being implemented in stages, so expect the platform to evolve over time.
Release: Iterations starting from 2015
From the moment we started releasing back-end, front-end and usability optimisations, Vakantiediscounter.nl has been awarded by Zoover for best online travel agency - by now that's four years in a row.
2015 -
News item